 Welcome
to chateau la vidalle
At the centre is a 19th century castle and its outbuildings. century castle and its outbuildings, combining history and modernity.
All around, horses. Some young, some old, some sporty, some not so sporty... but horses.
As far as the eye can see, vineyards, pine trees, garrigue and the Languedoc countryside.
On the horizon, for those at the top of the Castle, the contours of the lake and the Mediterranean beaches.
Just a stone's throw from Béziers, near the charming village of Vendres, Château La Vidalle is an intimate, family-run property with 4-star facilities.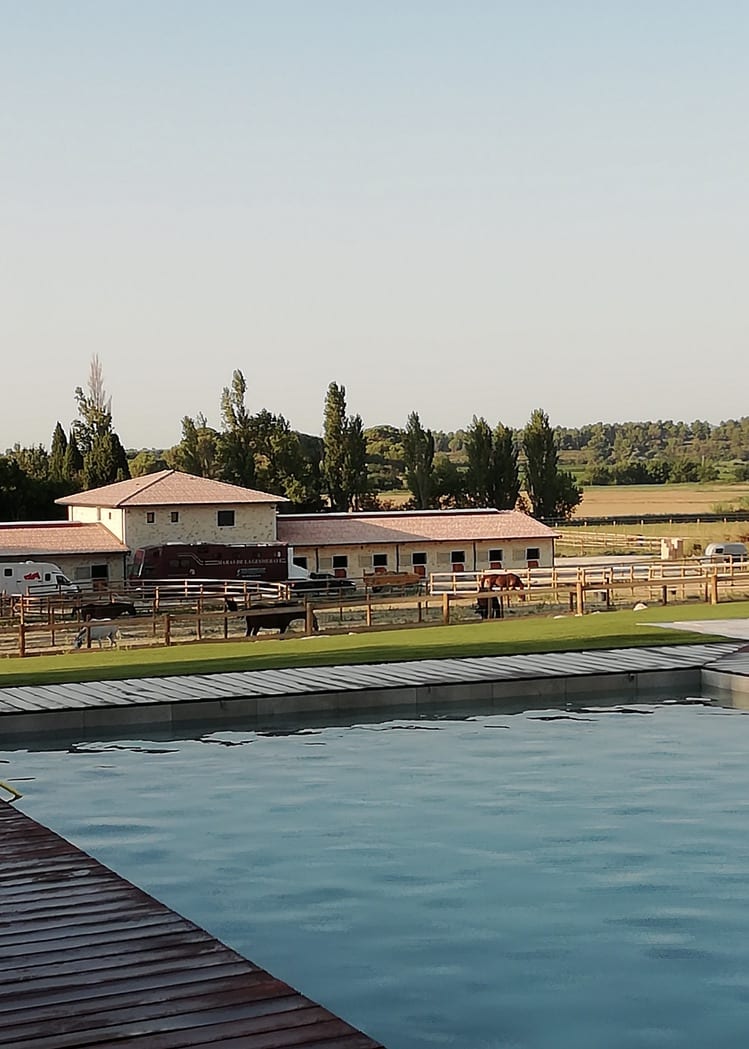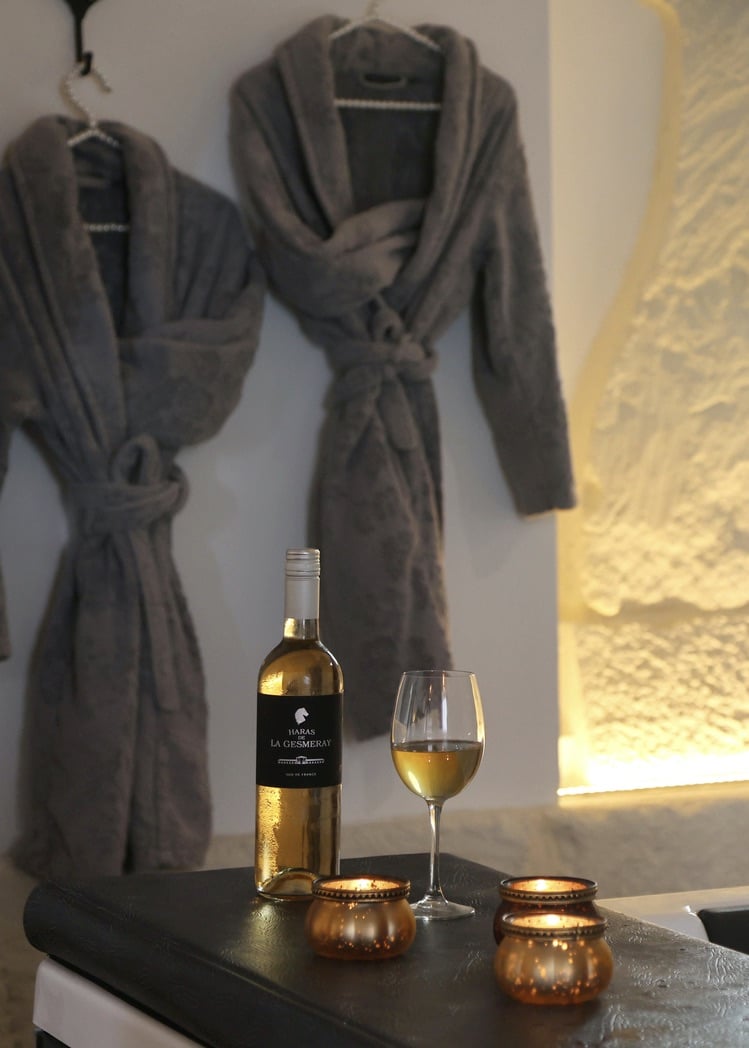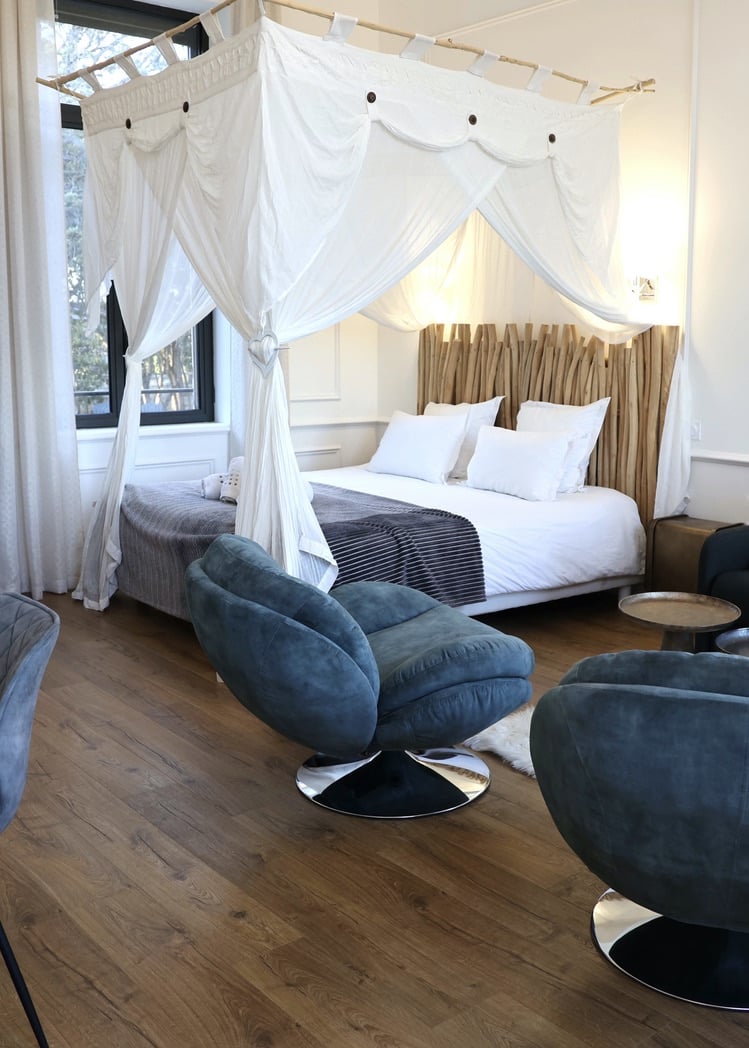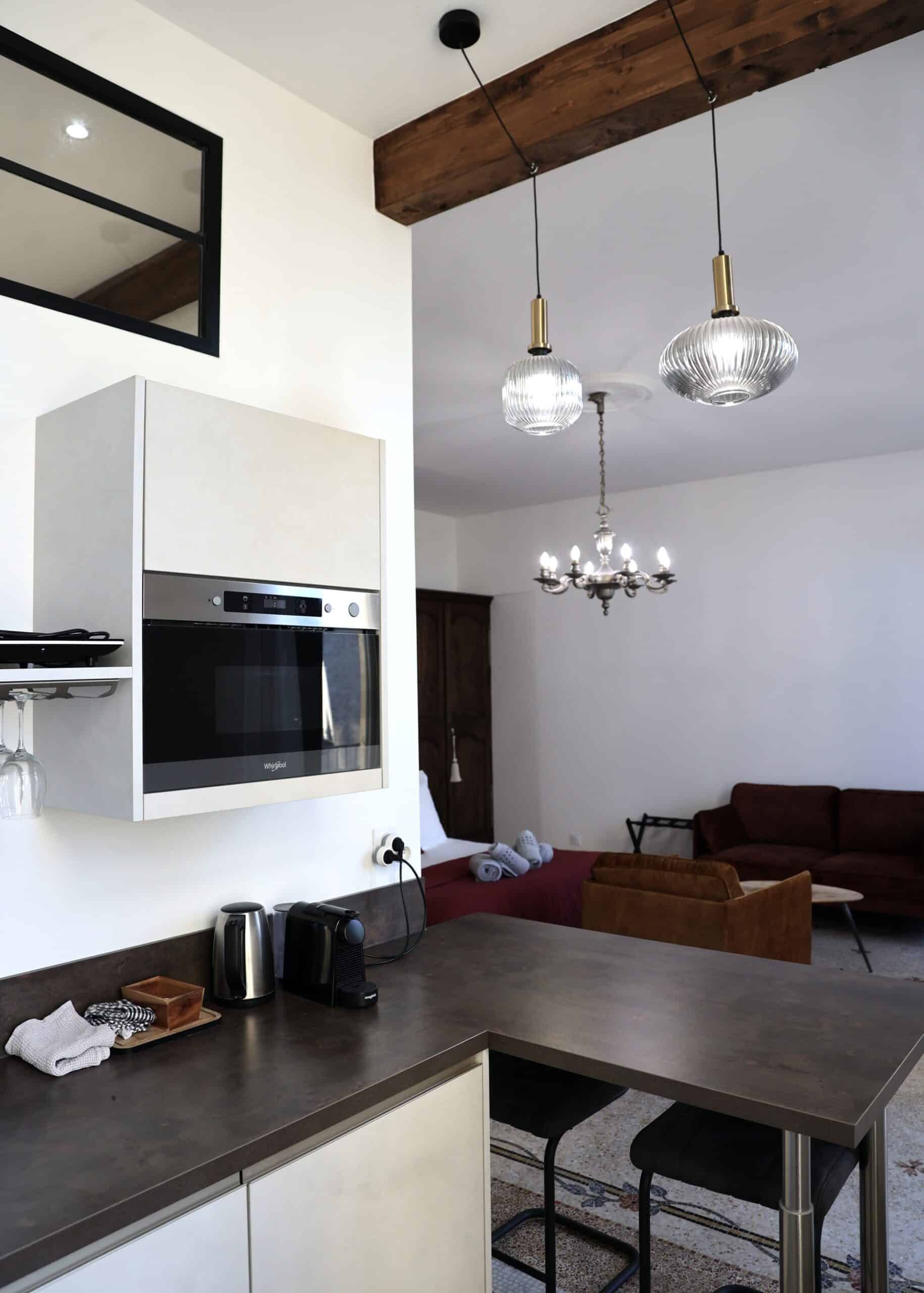 Charming cottages, luxury rooms and spa suites
Each cottage and suite has its own unique theme and decor.
The refined, elegant decor is perfect for a romantic getaway, or a chic, cosy retreat for a family holiday.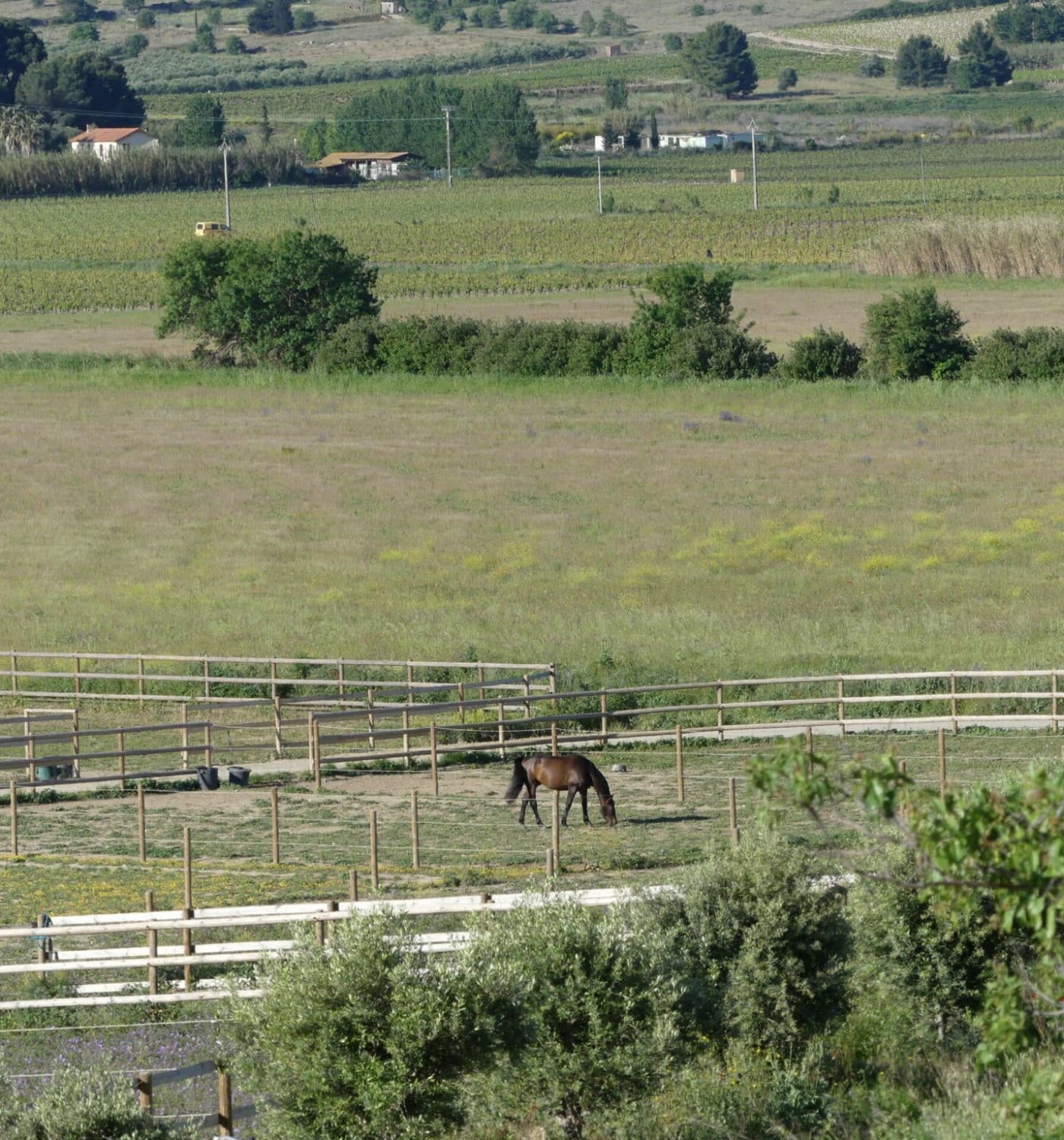 Countryside as far as the eye can see, birdsong and cicadas as your only company, and yet... The beaches of the Mediterranean are less than 10 km away, as is the centre of Béziers. The motorway exit, 4 km away, offers you every possibility.
Kilometres
from the Mediterranean
Kilometres
from motorway exit
At the heart of a top-level stable
The estate is home to the horses of the Haras de la Gesmeray. Every day, you will rub shoulders with these magnificent animals, in the meadows or during their training. Although the stables are open, riding is only possible for riders who own the horses.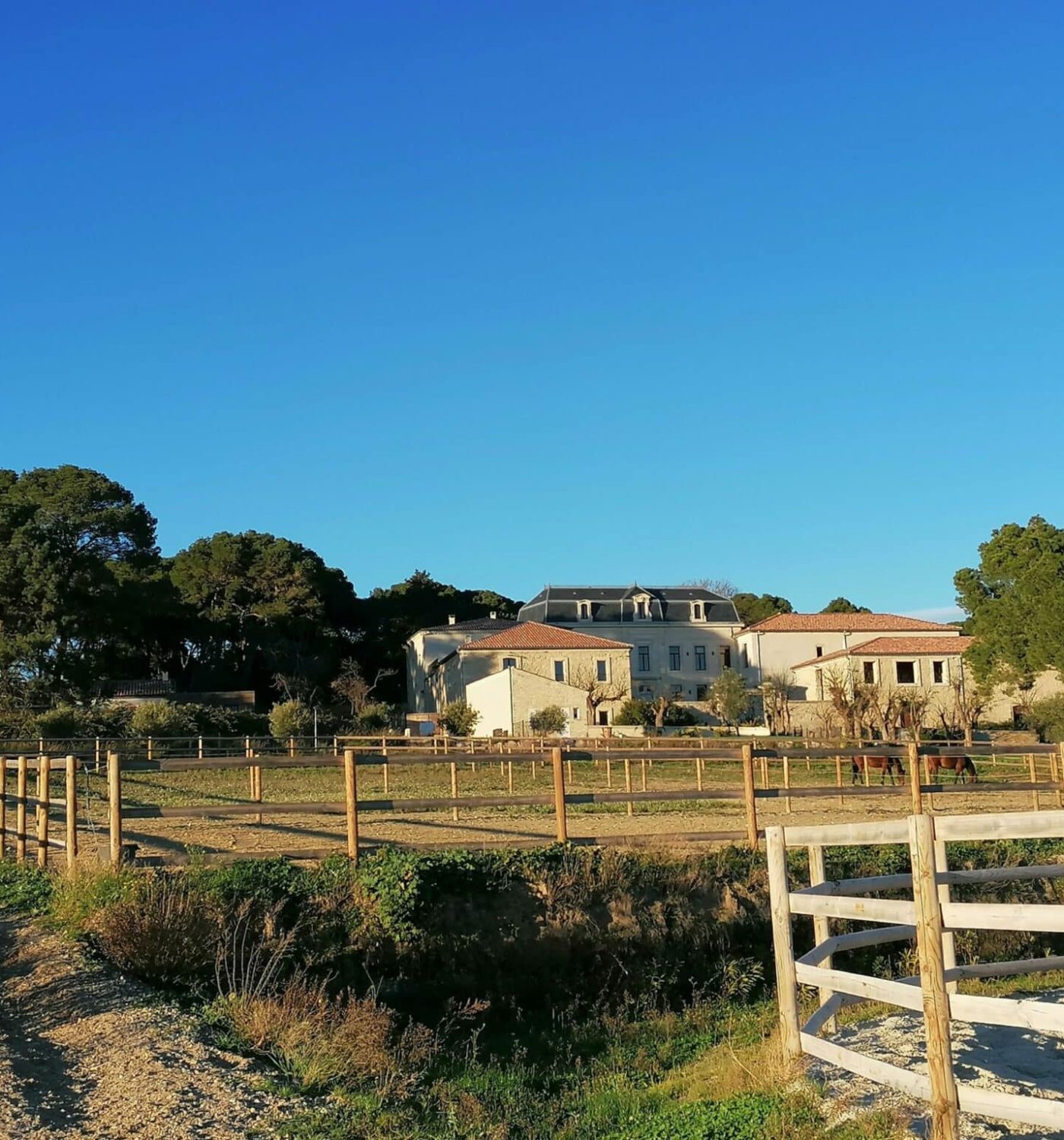 Lovely location, warm welcome, peaceful pool. A place of relaxation and rest to discover!
JEAN-PHILIPPE
Magnificent, peaceful location, ideal for horse-lovers!
OLIVIA